Complete Fingerstyle Hymns
All the fingerstyle hymn interactive TABs +
Foundational fingerstyle lessons
Do you want to learn fingerstyle guitar?
Do you want material that you can actually use at church or for devotions?
Do you learn faster by watching and hearing exactly how it sounds?
If you said yes, then this Complete Fingerstyle Hymns resource is for you.
Access ALL the Fingerstyle Hymns Interactive TABs

These split-screen videos are synced with the TAB


Showing exactly what both hands are doing

So you never get lost on where you are on the TAB

AND You can slow down or speed up or loop specific sections

It even comes with the TABs in PDF

Learn the foundational fingerstyle skills in technique, rhythm, and knowledge
AND AS A BONUS...
You get access to new Fingerstyle Hymn materials for FREE when they come out. How awesome is that?!

You get access to additional updates on the Foundational lessons

You can ask me directly if you have any questions
Class Curriculum
Important! Read and watch this first
Available in days
days after you enroll
Foundational Fingerstyle: The most important foundational ideas
Available in days
days after you enroll
Foundational Fingerstyle: Rhythm and syncing with the metronome
Available in days
days after you enroll
"I have to say, to consider all the work that has gone into this product, this is a great deal! I am happy I signed up even though I am unfamiliar with some of the songs. I will learn them in time. Thank you, Zeno"
"So much work went into this production! I love the fact I can slow down areas I need to work on, or speed up areas I am comfortable with. Great job, Zeno! I am so happy to have found you on the web when I did. I am now a devout fan of yours!!!"
- Mike Hathaway
"I like how even these beginner exercises are fun to practice and sound nice when you play them. It doesn't feel like a chore like some of the other practice routines for my other instruments. Can't wait to see what's next. Thanks Zeno."
- Danny Grimm
Frequently Asked Questions
What's an interactive TAB?
The Interactive TAB is an advanced learning tool that really speeds up your learning. It that allows you to loop, slow down, or speed up certain sections. In addition, I created 2 video angles, one for the right hand and one for the left so that you can see exactly which fingers to use. The TAB is synced with the video so you never get lost and you know exactly where you're at. The interactive TAB also allows you to edit the look of your TAB so you see only what you want to see. All of this helps you to learn faster.
I'm a beginner, is this for me?
This is the perfect resource for beginners. Most courses only focus on one aspect such as technique or rhythm or just learning songs. This has all of the basic lessons that you need. But more than that, it has 50 hymns that you can learn. These are songs that you can use for special numbers or for devotions. The fingerstyle hymn arrangements started because I wanted to give my Skype students musical pieces that weren't too easy, but also not too hard, and at the same time did not sound like it came from a children's book. I wanted something that would teach them fundamental fingerstyle techniques. I also wanted it to be useful for church services or personal worship time.
What's included?
ALL of the Fingerstyle Hymns plus foundational fingerstyle lessons. Additionally, when I release new Fingerstyle Hymn materials, you get access to those too.
What if I'm unhappy with the purchase?
Just let me know within 30 days and I will give you a full refund.
Your Instructor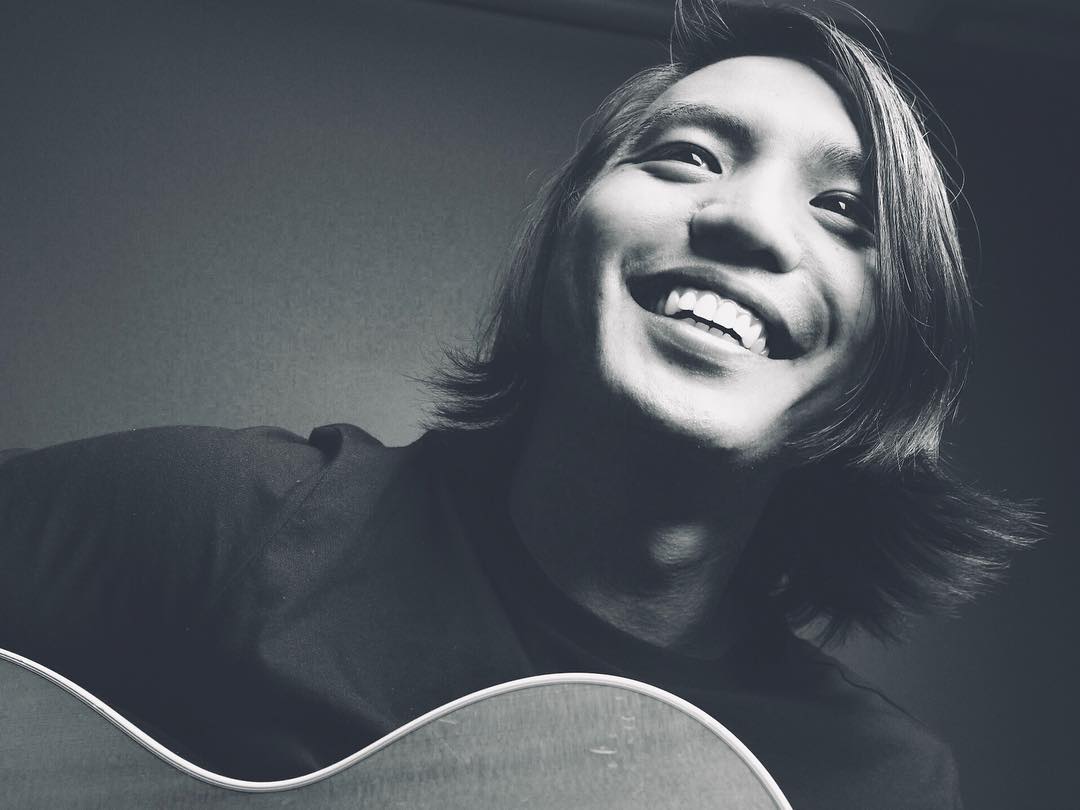 My main gifting is in music and teaching. I love teaching about things that I'm passionate about. I think it's a way for me to share what I've been given. That's what I'm here for. My goal is to help guide you in some way on your guitar journey.