What's included? everything below..

You get all my fingerstyle courses, all the simple hymn interactive TABs,
and all the advance hymn interactive TABs for a bundled price.
Click on the individual courses for more specific information.


Try the interactive TAB! Click the video, press play, resize the video, slow it down, go full screen, click every button.


You get access to all SIMPLE hymn PDF and Interactive TABs

You get access to all ADVANCE hymn PDF and Interactive TABs

This collection of courses is for you if you're looking for a learning platform that is...


Specifically Christian and fingerstyle
If you want courses that teach guitar with a focus on fingerstyle and primarily use hymns as learning materials, then this is for you. 

Comprehensive and step-by-step
This is a collection of courses that cover a wide range from technique to rhythm to music theory plus a collection of simple and advance interactive hymn arrangements that range from easy to difficult. I make sure to cover all the fundamentals before moving to more advance lessons.

Useful and beautiful
My goals are to help you develop your skill so you can bless others and to create guitar content that you can use for church and personal worship.

QUESTIONS YOU MIGHT HAVE ABOUT
'ALL COURSES ACCESS'
Is this course for complete beginners?
Yes. You can start with the beginner courses that cover fingerstyle technique, rhythm, chords, music theory, etc. The courses are step-by-step and easy to understand even for self-learners who have no past music experience or knowledge.
What about intermediate guitarists?
If you're specifically looking to learn about fingerstyle and speed up your learning, then this may be a good fit for you as well. It may cover some knowledge gaps that you have regarding fingerstyle guitar. Since most of the applications are directly related to fingerstyle guitar, you'll be able to connect the dots with some of the guitar knowledge that you already have.
Why don't you include your modern worship song arrangements?
I'd love to include them. The problem I run into is copyright. There's no easy and formal way right now to get all the copyright things in order. It also requires a lot of time to obtain and maintain copyright permission, time that I can use instead to create courses and make arrangements. Older hymns are public domain so there's no copyright issue. 
Why is this subscription only?
The 'All Courses Access' is specifically subscription only. You can get some of the individual courses as a one-time payment if you want. Any course or collection that uses the "interactive TAB" will be subscription-only because it's a service that I pay for per user per month. If you just want to purchase a specific (one-time payment) course with the intent of learning it later down the road then your best option may be to just buy the individual course BUT this collection is the best deal for the price because you get everything for a fraction of the price of all. You're also more likely to not procrastinate learning when you're on a subscription payment.
What if I find that this is not a good fit for me?
No problem. The risk is on me. You have 14 days to let me know that you want to cancel and I will give you a full refund. No questions asked. Just simply email me within 14 days and I will give you a refund.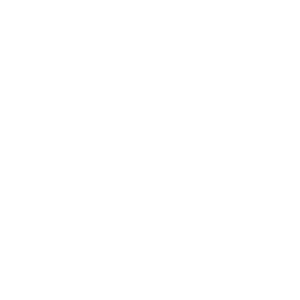 14 Days Money Back Guarantee
I want you to try this risk-free that's why I'm giving you a 2 week guarantee. If for any reason you find that this is not for you, just let me know within 14 days and I'll give you a full refund.