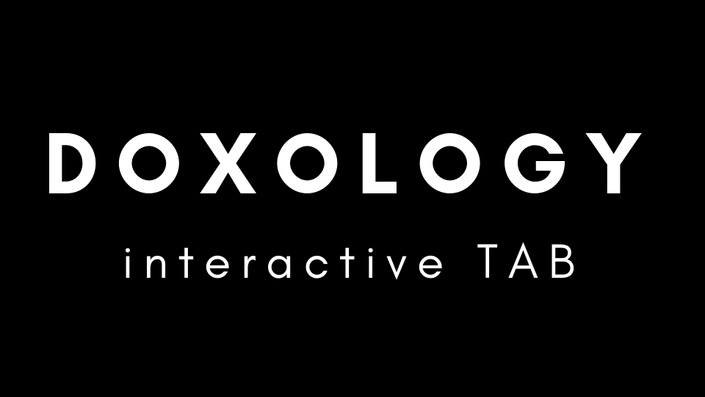 Doxology Interactive TAB (Regular Arrangement)
Learn this hymn quickly and accurately
The video is synced with the TAB

You never get lost on where you are on the TAB

You can slow down or speed up or loop specific sections

Also comes with the TABs in PDF

And more!
Frequently Asked Questions
What is this?
This is the interactive TAB for the regular arrangement of Doxology (not the simple arrangement). Interactive TABs are feature-rich TABs made to improve learning. The TABs are synced to video with the ability to change the size of the video or TAB, slow down or speed up, loop sections, show guitar fretboard or even piano notes. You can see the marker move and follow the TAB as the video is playing.
Can I download/print the TABs?
Yes, I've attached the original PDF TAB. You can also print out the version you made on the interactive TAB. For example, you can just print out the TABs without the chords or music notation.
Why should I use the interactive TABs? Can't I just learn from the PDF file?
The interactive TABs makes learning easier and faster. It's a great tool if you want to save time. You can see where you are on the TAB, slow down or speed up the tempo, loop sections that you're learning, and much more. Since most people struggle with the rhythm, this is a great tool to help with that because you can loop AND slow down specific sections.
What if I am unhappy with it?
We would never want you to be unhappy! If you are unsatisfied with your purchase, contact us in the first 30 days and we will give you a full refund.
I have other questions
Here's a more detailed look at how the INTERACTIVE TAB works.